Online dating is a topic that comes up repeatedly amongst my friends, and I'm often asked if I online date.  No, I don't. I never have.  I know it works for some people, and lots of times it's someone "right down the street" that you otherwise never would have met.  I also know a lot of people who are in regular proximity, face to face, to amazing guys and girls where the guys never ask any of them on a date, but online date. It is all a very weird phenomenon to me.  #callmetraditional
Apparently since this has recently been discussed within my friend groups big brother has seen fit to advertise several dating sites to me via Facebook and Instagram ads. I had no idea there were so many sites, and their previews certainly do not entice me to click to check the site out.  What do you even write for an online profile?  Enough to lure someone in, aka swipe, but not too much to leave some mystery?  Enough to show some personality, but making sure there are not fifty shades of gray to confuse what your opinions and beliefs are?
I sat down and thought about what are the things that are important to me, and what would I potentially say in a profile. Here's what I came up with in about 5 minutes.  Since I have this little piece of the WWW, there's no need for me to establish a profile, but if you think there's some site that can't be missed, sound off, I'm really curious about people's experiences. Most of what I hear is the crazy side from my friends who regularly online date.
Profile
Breakfast is my favorite. I love the sunrise and the hope in a new day. Sometimes the sunset wins the day and the chance to try again tomorrow. Everybody needs some grace.
I'm in the last semester of my MBA and taking 12 hours, if you're just looking to text or #NetflixAndChill, swipe on. I don't have Netflix.
My bucket list isn't to see every continent of the world. I love road trips and small towns are my favorite. Ranch? Yes. Fishing. You bet. I'm not very good but definitely can learn. I love home and community….hospitality and living life with friends, not in solitude. Knowing and being known. I'd live in a one-light town, and there are a few places I want to see in the world.
Sunday's include church for me. Every Sunday.
Pictures are the best and social media is fun to keep up with people from seasons of life. If you're scared to be seen or tagged in a photo, swipe on. I don't hide out. I also blog, so there's plenty of my life on the WWW.
I'm fierce about my besties. Long term friends say a lot about you. So, here's hoping you've got some guys that have been around a long time. If your outing of choice with them is the strip club, no thank you.
I have a lot of married friends and pay a lot of attention to relationship dynamics. You can always learn something from others.
Country music is my choice, hopefully you know how to lead the two step and never line dance. I also love a good beat, and order whisky. A fountain Dr Pepper delivery speaks my love language.
I have a rescue pup, he's adorable, so must love dogs.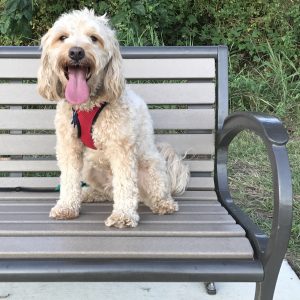 If you want to slam the general public, making fun of people and crude humor is your go-to, I'm a lady and there's plenty of good in the world I don't need that negativity in my life. Also, #metoo. I do love to laugh out loud at a good joke and well timed "that's what she said".
I'm 5'9" and wear heels on the regular, so, my preference is 6'1" and above. If you say you're 6' and are really 5'10", that's lying and nobody's got time for someone who won't tell the truth. Also, the truth always comes out.
I believe in the man as a leader of relationships, but that's because he leads well and has earned the respect of his lady, not because he's male and she's female. I'd love for you to be the one that takes care of my car, sure I'm capable, but you likely know something about cars and dealing with the shop. I bet you can fix a thing or two around the house and "have a guy" for other things you need help with. Surely you can ask for help, maybe even directions if needed? I do know how to read a map and know N, S, E and W.
So, if you're a guys guy, maybe like to hunt or fish, know how to treat a lady, are over 6'1" and love Jesus, my name is Angie.