Like many of you, I have a word of the year, however I never share my word until the end of the year.  
2021: Discipline. A word I wasn't too thrilled with at the beginning of the year.  One I didn't know how it would impact my year, but here's a few reflections on this year of discipline….  
Discipline in reading scripture.  This year I committed to The Bible Recap plan through The Bible App and while certainly there were a few catch up days, the majority of my mornings were spent in the daily readings through the plan and the beginning of my drives with the recap podcast.  I'll soon post about the 365 characteristics of God that I took from this year's reading of the The Bible.  
Beyond the Scriptures, there were many challenges of the discipline of growth this year.  We planted a garden and I feel like it is symbolic to so many things in life; some things grow, some things don't, some things are delayed in growth. There were many moments of growth for me this year. Some, very painful.  Some very joyful.  
The discipline of celebrating can often get pushed aside in the midst of daily life.  From many little moments to big ones, this year I was reminded to celebrate the faithfulness of God; to mark the good things He has done with intention.  Two big celebrations this year were seeing a best friend thrive after being given a 1% chance to live and my parents 50th Wedding Anniversary!  
Another discipline I found myself really reaching for was smiling and laughing.  There were a lot of deep hurts this year that made many days hard to smile or laugh.  I kept reminding myself if was important to smile and necessary to laugh.  Even when it was hard.  To keep trying.  I was able to get away with a friend to an overnight event where I found myself laughing out loud and realizing how hard that had been this year and how much I needed to laugh.  
The discipline of perseverance came up several times this year. It was setting an alarm to keep the fire going during our 56-hour power outage of the February freeze.  Perseverance was pushing myself in workouts and taking time to recover after a dumb fall down stairs at work.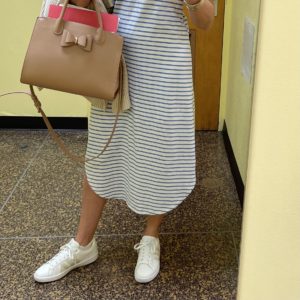 And, more difficult was perseverance of holding onto hope and clinging to promises of God in my daily life when there were so many "no's", "wait", and unanswered prayers.  
One of the sweetest gifts of perseverance of this year is gaining a group of friends through our church small group whom we have prayed for and longed for since we were married.  This gift of community is one of the greatest answers of prayer to the year 2021!  
Through it all, I've been grateful to walk through this year of discipline alongside my husband.  We've held onto each other, increased our prayer life, deepened our faith and grown in our marriage, we've celebrated a lot, persevered through hard things, and certainly laughed–often me at myself.  
I don't know what this year has looked like for you, maybe you've felt like you've been disciplined through this year as well. Some things that you chose to develop the muscle of discipline and some that you would have never chosen but were forced to develop a muscle of discipline to persevere.  And, most likely we've been in the boat together for both sides of the spectrum.  I do know the presence of God to be faithful, the prayers of the saints that have carried me, the wisdom of others who have guided me and the hope of eternity to be the best gifts of this year of discipline. There are many things I will take from this year, most of all how much God loves me and desires for me to depend on him in all things, and perhaps that's the discipline I've learned the most.  
Happy New Year! 
I begin each year with a word, but I don't tell anyone my word. I remember the word through the year and how it weaves into the year. To read about my word from prior years, click below. 
2020: Do
2019: Free
2018: Begin
2017: Grow
2016: Steadfast
2015: Believe
2014: Flourish